Best mobile casino for real money in India

Probably during the last couple of years, the buzzword for gamblers around the world is "mobile casino". So let's understand together what is in reality "mobile casino", and how it differentiates from other gambling houses, also we are going to cover all the pluses and minuses, so you can be absolutely sure that you have pick-up the best option.
Download BONS MOBILE Casino APP
Content: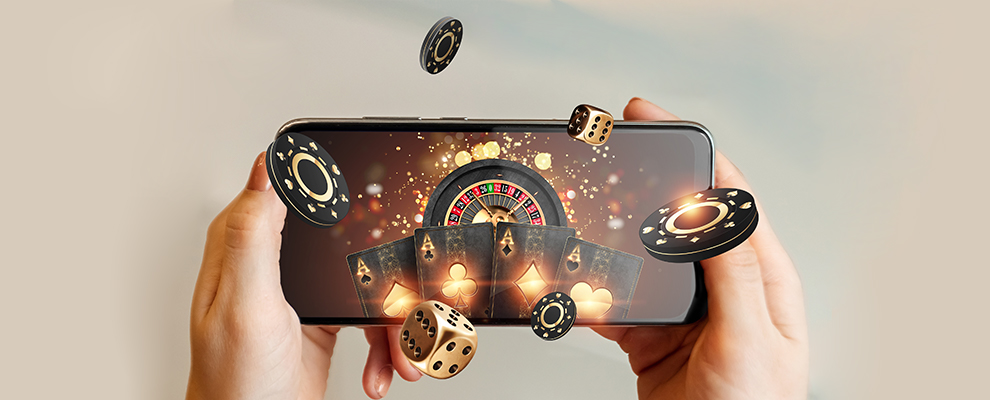 Mobile casinos
Mobile gambler houses offer the user the same games as standard online casinos. The main goal of gambles in your smartphones  is the convenience of playing at any time of the day for the player, wherever he is. Gamble in your phone is a fast-growing trend in the gambling industry. Smart device gaming is now the largest segment of the global video game market with a 42% share as of 2020.
According to forecasts, the volume of sales of all types of games for smart devices, including gambling, will increase by almost 8% until 2022, while the shares of desktop and console applications, on the contrary, will decline. Online gambler houses are already replacing standard gambler establishments, and gamble in your phone is the next era in the development of gambling.

Globally, approximately 3 billion smartphone users (as of 2020) and 83% use the smartphone Internet. 20% of smart device internet users use gambling apps. The share of mobile casinos in the total volume of online casinos in 2020 was approximately 35% (3% in 2012). In the future, these indicators will only grow.
And of course BONS mobile casino online is on the edge of developing technologies, and offers to the players improved interface and gambling experience!
The growing popularity of smart device gambling is attractive to software developers, casino operators, and investors.
In the global smartphone gambling market, revenue growth is projected until 2021 by an average of 43.08% compared to 2015. The global market will grow by about 18.36% over the same period.

Types of mobile gambling
The best online betting app in India operators optimize the online games familiar to players for their use on smart devices. At the same time, you can play both in the browser of a smart device and using applications based on mobile operating systems Android, iOS, Windows Mobile, etc.
There are different types of smart device gambling:
sports betting: game sports, horse races, etc .;

online poker;

Casino games such as slots, Blackjack, Baccarat, Roulette, Poker, Keno, etc. Slots, roulette and blackjack are traditionally especially popular. Mobile slots offer high quality graphics, vibrant sound effects and jackpots;

online bingo;

online lottery.
Often, having a valid account in an online gambler house, a player can log in with the same username and password from a mobile device as well. It is also easier to withdraw winnings from a smartphone, since verification is faster with a camera on a smartphone.  

Bonuses and benefits of gamble in your phone
The advantage of a mobile gambler house, of course, is its availability in any place convenient for the player, where there is access to the Internet. Like standard online casinos, gamble in your phone offers an extensive bonus program for both regular players and newbies, ongoing promotions and big jackpots.
 Bonuses are virtual money provided by the operator to the player's account, which he registers for the game. Remember quite often BONS casino offers exclusive – Mobile Only promos and bonuses! The types of bonuses provided are typical for the gambling industry, for example: 
Bonus for registering a new player in the casino;

No deposit bonus, which allows the player not to make a deposit to play;

Bonus for making the first and subsequent deposits to the gaming account;

Loyalty program bonuses: weekly, monthly loyalty bonuses, etc.

Tournaments (taking place once a week or more often) for which you get bonus points or free spins

Mobile gambler houses offer a wide range of deposit methods, including direct from your phone, and a choice of currencies.
Mobile Roulette
It's not a secret that BONS casino app download is in the Top lists of Google Play and App Store, and one of the most favorite parts of the app is Mobile Roulette. Roulette is a classic casino board game. It has been played for centuries since it was allegedly invented in France back in the 18th century. It is one of the most popular games out there, and after enjoying the same popularity in the online marketplace, it is now moving to the smart device platform as technology advances.
On-the-go casino games are the new global trend. The arrival of Apple's iWatch has only reinforced rumors that the future is in mobile gambling, and roulette, as one of the leaders in the gaming scene, must gain even greater share in the times. This is why gambler developers and operators wanted to add it to their smart device and even release it as a standalone application. 
Mobile Bingo Sites
Bingo is a game that is growing in popularity around the world. While this may be closely related to the older generations, the rise of online bingo has shown that the game is popular with people of all ages. To ensure your participation, download BONS casino app and be among the first ones, who will try their luck!
                                                Good luck! 😊